News
Karan will be heading off to the US next week for a special collaboration with Childsplay - an all star group of fiddlers with members from the US & Sweden, all who perform on violins made by violin maker Bob Childs of Cambridge, MA. You can catch them in Boston, New York, Cape Cod and Portland, ME. Visit the tourpage for details.
Video
Here's Karan at the Fleadh in Sligo last year with Ed Boyd and Seán Óg Graham on guitars.
New album Two More Hours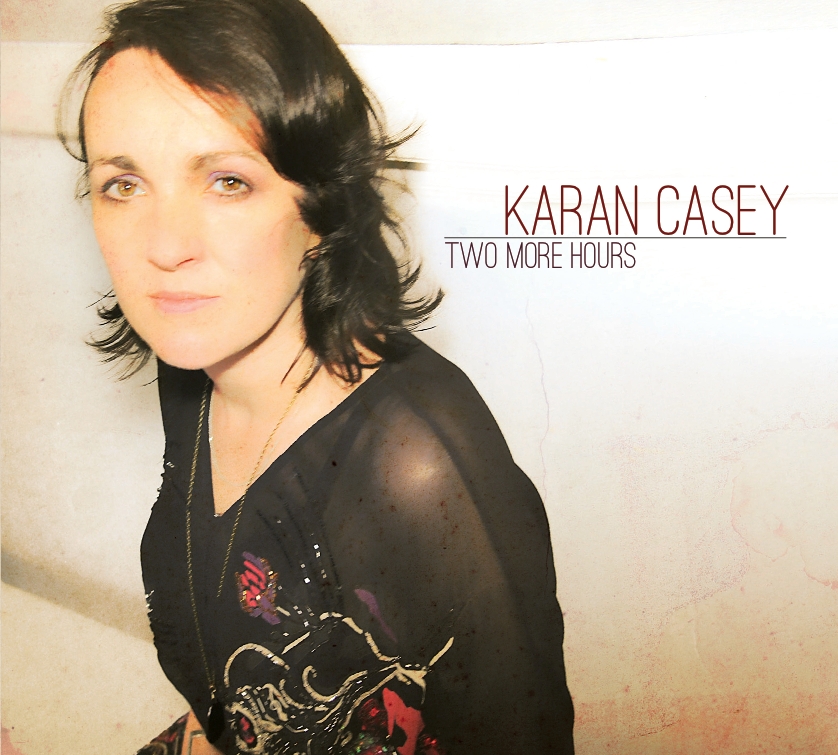 Karan's new album features guest appearances by singers Mick Flannery, Abigail Washburn and Aoife O'Donovan and was produced by Niall Vallely. This self-penned album is a first for Karan. Contemporary in tone it takes a much more personal approach to her writing and singing.
Order the CD here and download and listen to it here.
New North American Agency
Karan is happy to announce that she's joined the roster of Myriad Artists. Find out more at www.myriadartists.com or email bookings@myriadartists.com
Reviews
Another nice review of the album from Sean Smith in the Boston Irish Reporter: "...Two More Hours is adventurous, compelling and heartfelt..." Read the rest here.
This was the first review of Two More Hours from Dan Neely in The Irish Echo: "It's a beautiful and emotionally wrought album that will attract lovers of good music. With "Two More Hours," Casey breaks some intriguing creative ground. It's fascinating to hear how well her songs work in such stylistically diverse settings and impossible to deny the beauty and nuance in the work. Casey's voice and songwriting are lovely, but really what she's done here is create a lovely, highly personal album with easy appeal. Casey's fans will love it and I expect others – including those well beyond the friendly confines of the Irish music buying public – will as well." Read the whole review here.
"...a stunning and gorgeous recording that seems to capture the essence of Casey as a singer who has moved gracefully and freely through the ages and genres of music that have influenced her since she first started singing." Paul Keating in The Irish Voice
"Two More Hours is altogether a very beautiful record and even the stauncher fans of Karan's traditionally-based work will, I'm sure, discover many delights in this deeply personal set." David Kidman in The Living Tradition
Video
Check out this video from Karan's recent performance on A Prairie Home Companion with Aoife O'Donovan and The Guy's All-Star Shoe Band.
Here's a video of Lovely Annie from the new album. It was filmed for TG4's Geantraí Christmas Special and features Steve Cooney on electric guitar and Niall Vallely on concertina.